Video: Philly Is Ugly
20th August, 2013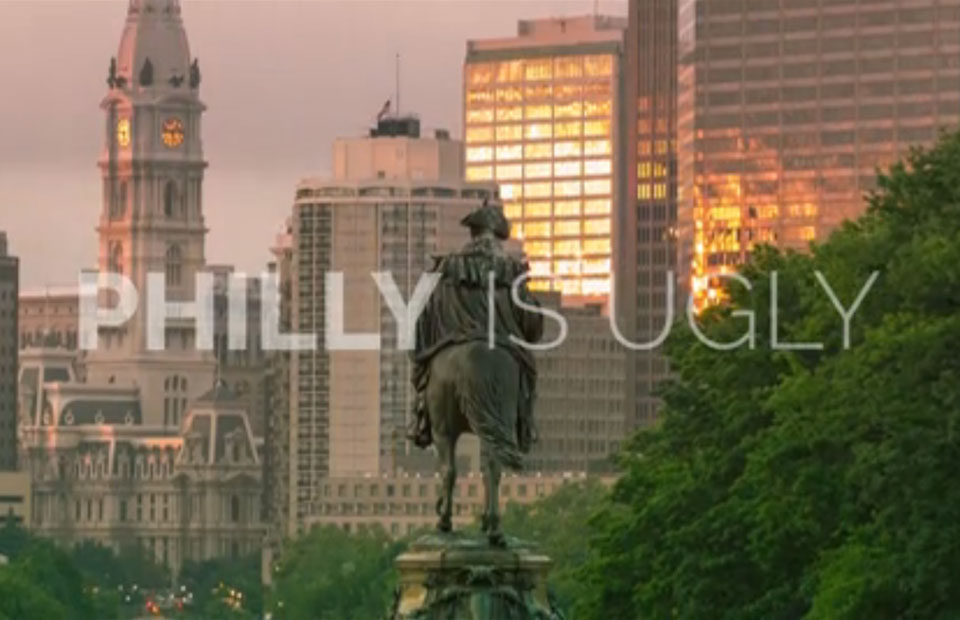 The countrywide Urban Renewal process has been shaking up former centers of urban decay for so long that I sometimes forget that the cities have not similarly shaken off the rusty, antagonistic feelings deep-seated in local, regional or national perceptions. Then again, I suppose perception is often the hardest bit to change, more-so, even, than the wholesale physical reinvention so many cities have undergone at the hands of countless individuals.
Am I impatient? Perhaps. It's true, urban flight, riots, the crack epidemic and the like did much to forever destroy positive feelings toward cities for a whole generation that left (and worse, these problems wrecked havoc for the disadvantaged who stayed). These issues were and continue to be especially prevalent in my hometown of Philadelphia; so it is understandable that for many outsiders, a few years or decades of positivity in the wake of so much negativity does little to wash away sediments of the past. Instead of asking, "What is the new restaurant/museum/event?", they too often ask, "But isn't it ugly. But isn't it dirty. But isn't it dangerous?"
Which is why I was so happy to see this video project by Nathaniel Dodson directly addressing a fundamental perception of my city through a time-lapse video narrative.
What happens when the people who deride or dismiss something are the same people who won't get up to look, help or acknowledge the change all around them?
Deliver a new reality:
Philly Is Ugly from Nathaniel Dodson on Vimeo.
I don't know Nathaniel personally, so whatever opinions and conclusions I've drawn from it are my own. Whether or not he intended it, however, the conversation happening speaks to the quality of his art.
Kudos to you, mate.
PS: Check out his Vimeo page to see some pretty neat "making of" videos and explanations.
Back to All Posts